Plant-based black rice
brown rice
coconut cuttlefish
edamame
pea chlorella aioli

Ready meals
Plant-based black rice
brown rice
coconut cuttlefish
edamame
pea chlorella aioli
45% brown brown rice, 9% pea aioli (sunflower oil, soy drink [water, soybeans, agave syrup, Lithotamnium calcareum seaweed, Chondrus crispus seaweed], 10% peas, olive oil, garlic, salt, 0 , 3% microalgae Chlorella vulgaris), carrot,mushrooms, tomato, leeks, 2% edamame (soy), 2% young coconut meat, soy sauce (water, soy, salt, alcohol vinegar), onion, green pepper, natural flavor, cashews, pumpkin seeds, sunflower seeds sunflower, black garlic, gyrgolas, white wine (contcontains sulfites), kombu seaweed, hiziki seaweed, thyme, vegetable broth powder (corn starch, miso [soy, rice, water, salt, koji], dehydrated vegetables (onion, celery, carrot, parsley], olive oil, spices), whole sugar, parsley, pepperblack, laurel.
Contains celery, nuts, soy and sulfites. May contain traces of other nuts, sesame, peanuts and mustard.

per 100 g

| | |
| --- | --- |
| Energetic value | 622 kJ/ 148 kcal |
| Fats | 8,7 |
| Of which saturates | 1,1 de las cuales, monoinsaturadas 2,8g. / de las cuales polinsaturadas 4,5 g. |
| Carbohydrates | 14,7 g |
| Of which sugar | 2,2 g. |
| Protein | 4 g. |
| Fiber | 2 g. |
| Salt | 1,04 g. |

Selected recipes from Flax & Kale and Teresa Carles restaurants.
275 g
Conditions: You must choose at least 4 prepared dishes to finalize your purchase (does not apply in packs)
100% Vegan
LOW IN SATURATED FATS
Gluten free
Fiber source
Our client's reviews
102 Reviews verified
02-05-2022 Patricia Africa 5.00 over a maximum of 5

Buenísimo, sabor intenso y allioli suave pero gustoso

30-08-2021 Natalia 5.00 over a maximum of 5

Mi plato favorito ❤

12-07-2021 Patricia 5.00 over a maximum of 5

El mejor de los platos y muy original

08-03-2021 Vanessa 5.00 over a maximum of 5

Bastante bueno
A MEDITERRANEAN DELIGHT!
Now you can enjoy this dish inspired by a classic of Mediterranean cuisine and which has given rise to an iconic plant-based version of Flax & Kale Tallers directly at your table. What are you waiting to try it?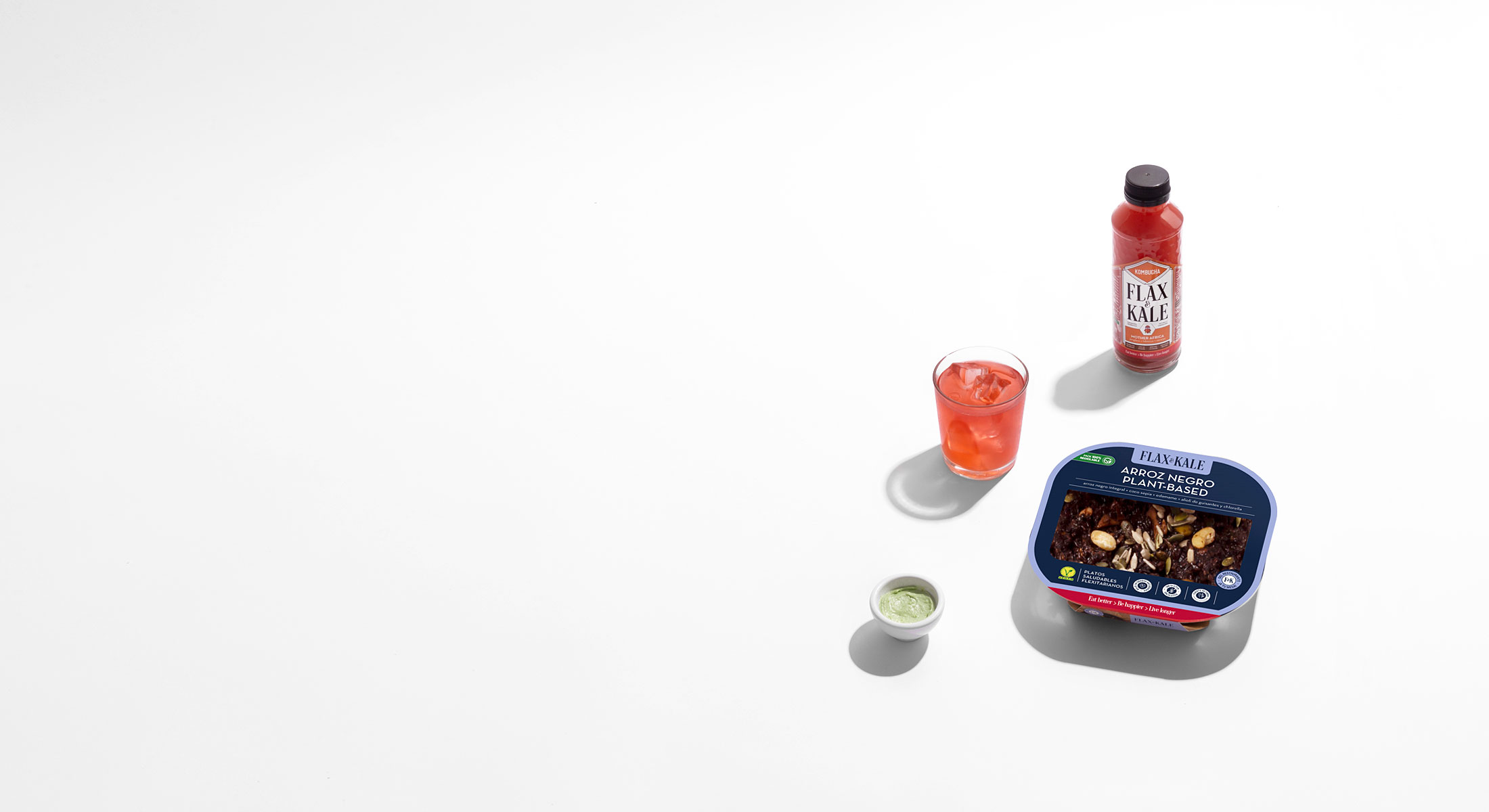 PLANT-BASED BLACK RICE
How to make vegan black rice, without squid ink or cuttlefish? Very simple, with black rice and young coconut meat! The ebony color, the unmistakable aroma, the crisp and delicate texture of black rice, combined with the light taste and textureSimilar to the cuttlefish from the tender meat of the young coconut, they transform this dish into a totally plant-based "delight of the sea".
Heat in the microwave or in pan following the instructions. Once opened, consume within 24 hours.
Subscribe to our newsletter and get 10% Off. in your order!
We will keep you up to date with news, releases, promotions, limited editions, events, recipes, articles and more.