Blue Diamond
Apple
pineapple
pear
lemon
espirulina

Cold-Pressed Juices
Blue Diamond
Restorative
Energy injection
Apple
pineapple
pear
lemon
espirulina
Apple
pineapple
desalinated water
pear
grape
ginger
lemon
espirulina

Rating per 100 grams

| | |
| --- | --- |
| Energetic value | 171 kJ/41 kcal |
| Fats | 0,1 g |
| Of which saturates | <0,1 g |
| Carbohydrates | 10,2 g |
| Of which sugar | 7,8 g |
| Protein | 0,3 g |
| Fiber | <0,5 g |
| Salt | <0,01 g |

Refrigerated product

You must buy a minimum of 6 refrigerated products so that we can send them to you

400 ml
Free shipping from € 49
No added sugar
Restorative
Energy injection
Moisturizer
Vigorous
Remineralizante
Our client's reviews
66 Reviews verified
18-05-2021 Carme 5.00 over a maximum of 5

Boníssim!

05-04-2021 Ramón 5.00 over a maximum of 5

Muy rico y resfrescante, aún no lo había probado y creo que se ha convertido en mi preferido.

07-09-2020 Airam 5.00 over a maximum of 5

Repetiría totalmente. El toque de la pera la lima es genial! Muy fresco!

21-04-2021 Isabel 4.00 over a maximum of 5

Muy refrescante y suave
Cold Pressed Juice
Blue Diamond
Did you know that the word diamond meant invincible in ancient Greek? Our formula lives up to its name when you know its many properties, its flavor and its bright and intense blue color. Enjoy lthe benefits of our acclaimed Blue Diamond and become invincible.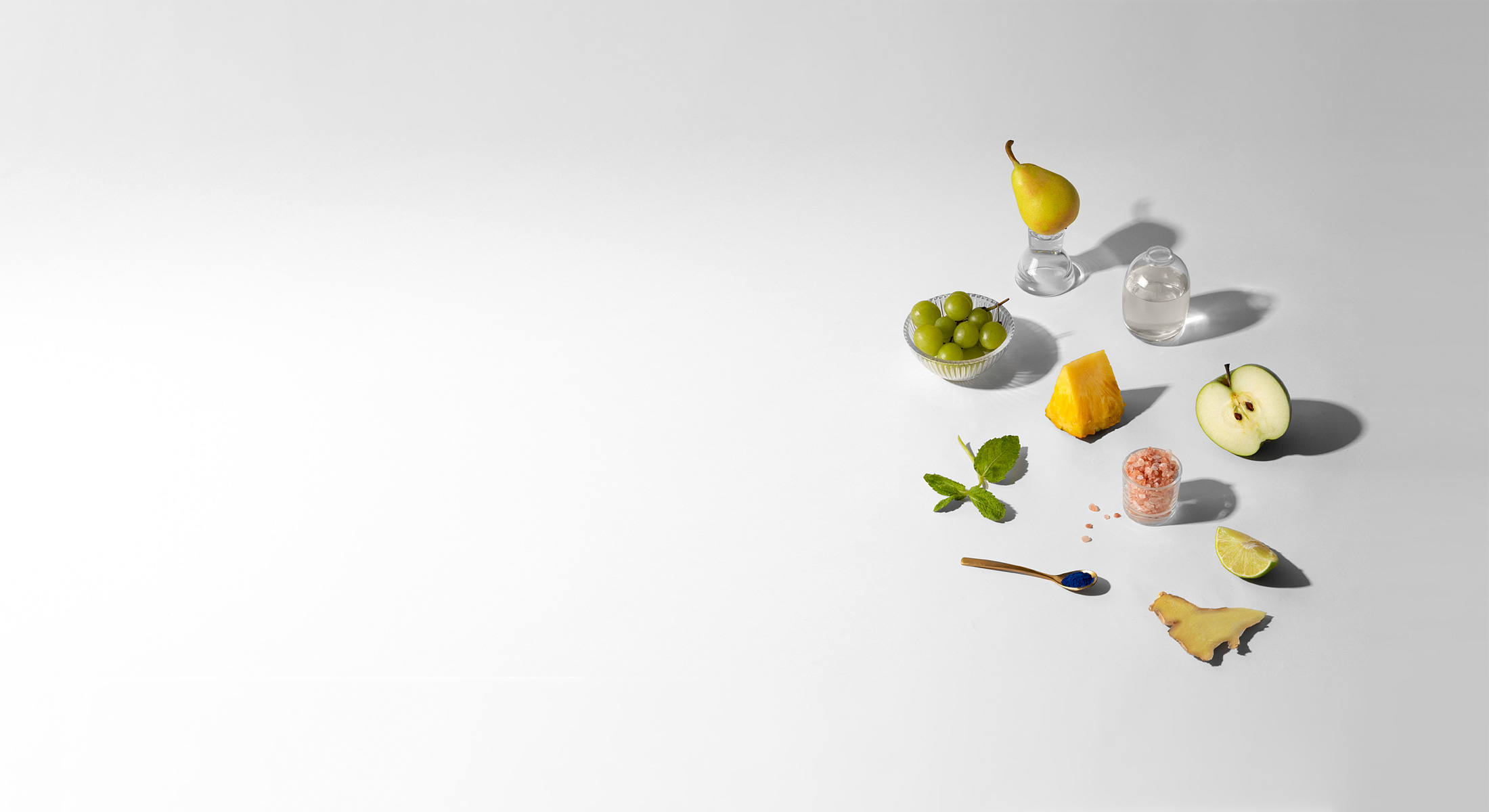 Magic color and flavor
pineapple
pear
Apple
lemon
spirulina
Not only is its natural blue color surprising thanks to spirulina, but also the intense sweet flavor of the careful mixture of fruits that will captivate yourpalate. Our blue diamond brightens mornings and afternoons for a healthier, tastier and more colorful life.
NATURAL ENERGY
This is the juice of the future. Packed with nutrients, vitamins and minerals that help your body to regain energy in a fast and healthy way. Make it your best sports ally!
It tastes so good. Feels even better
Original. Tasty. Healthy
Money

It is the fruit with the highest concentration of pectin, so it is excellent to avoid constipation, improve glucose intolerance, reduce cholesterol and detoxify the body.

Pineapple

Its duretic action stands out due to its water and potassium content, as well as being an antioxidant and helping to regulate metabolism.

Lemon

Especially rich in vitamin C, it stimulates the immune system, being especially useful to increase the defenses in a natural way.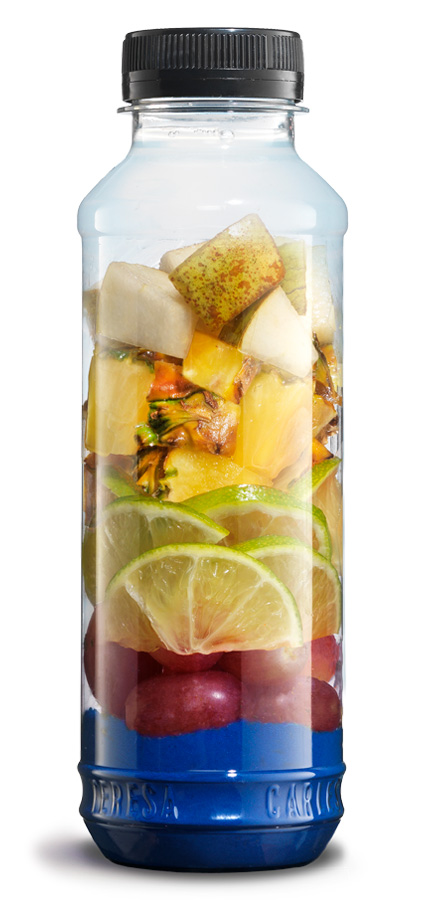 Grape

Rich in polyphenols that help protect the heart, stimulate circulation and help us lower cholesterol.

Espirulina

Spiral-shaped unicellular alga very rich in proteins, nutrients, vitamins and minerals.
Our juice bottles are made of recycled R-PET plastic
Although it sounds like a heavy metal group to you, free radicals are reactive molecules that are associated with the damage and aging of cells. And although it may not seem like it, in themselves they are necessary for our body but there must be a balance betweenre free radicals and antioxidants. Antioxidants are vitamins and minerals responsible for protecting our cells and mitigating the effects of free radicals by balancing this balance.
The cold press is a vegetable juice extraction procedure that minimizes oxidation and preserves the nutrients in the liquid intact. In the first phase, the ingredients are crushed at low revolutions, thus preventing the temperature from rising andits nutrients are destroyed. The crushed ingredients are then pressed, extracting every last drop of liquid. Thus we obtain a pure juice, full of life and flavor, as if we were drinking directly from the fruit.
nutritional information
Raw

Fresh

Without
colorants

Plant
based

Not
pasteurized

100%
natural

No
added
sugars

Without
preservatives
| | |
| --- | --- |
| Energetic value | 171 kJ/41 kcal |
| Fats | 0,1 g |
| Of which saturates | <0,1 g |
| Carbohydrates | 10,2 g |
| Of which sugar | 7,8 g |
| Protein | 0,3 g |
| Fiber | <0,5 g |
| Salt | <0,01 g |
Subscribe to our newsletter and get 10% Off. in your order!
We will keep you up to date with news, releases, promotions, limited editions, events, recipes, articles and more.