Original Creamy
Principal ingredient: almond drink

Plant-based alternatives to cheese
Original Creamy
Principal ingredient: almond drink
almond drink (water, 15% almond paste, 8% almond protein), vegetable fibers, shea butter, salt, flavourings, seaweed (Gracilaria verrucosa), vitamin D and calcium (citrate).

| | |
| --- | --- |
| Energetic value | 597 kJ / 142 kxal |
| Fats | 10,4 |
| Of which saturates | 1,2 |
| Carbohydrates | 5,2 |
| Of which sugar | 2,8 |
| Protein | 7 |
| Fiber | 3,2 |
| Salt | 1 |
LOW IN SATURATED FATS
Protein source
Lactose Free
Our client's reviews
23 Reviews verified
18-04-2022 Cristina 5.00 over a maximum of 5

Me encanta

29-03-2022 Beatriz 5.00 over a maximum of 5

Un queso tipo Philadelphia pero sano, nutricionalmente impecable y delicioso ¿qué más se puede pedir?

14-03-2022 Eva 5.00 over a maximum of 5

super bueno y además nutritivo

24-01-2022 Carmen 5.00 over a maximum of 5

Me ha sorprendido, riquisimo
Plant-based cheesecake recipe
This holidays, our chefs have prepared this amazing and super easy recipe for you.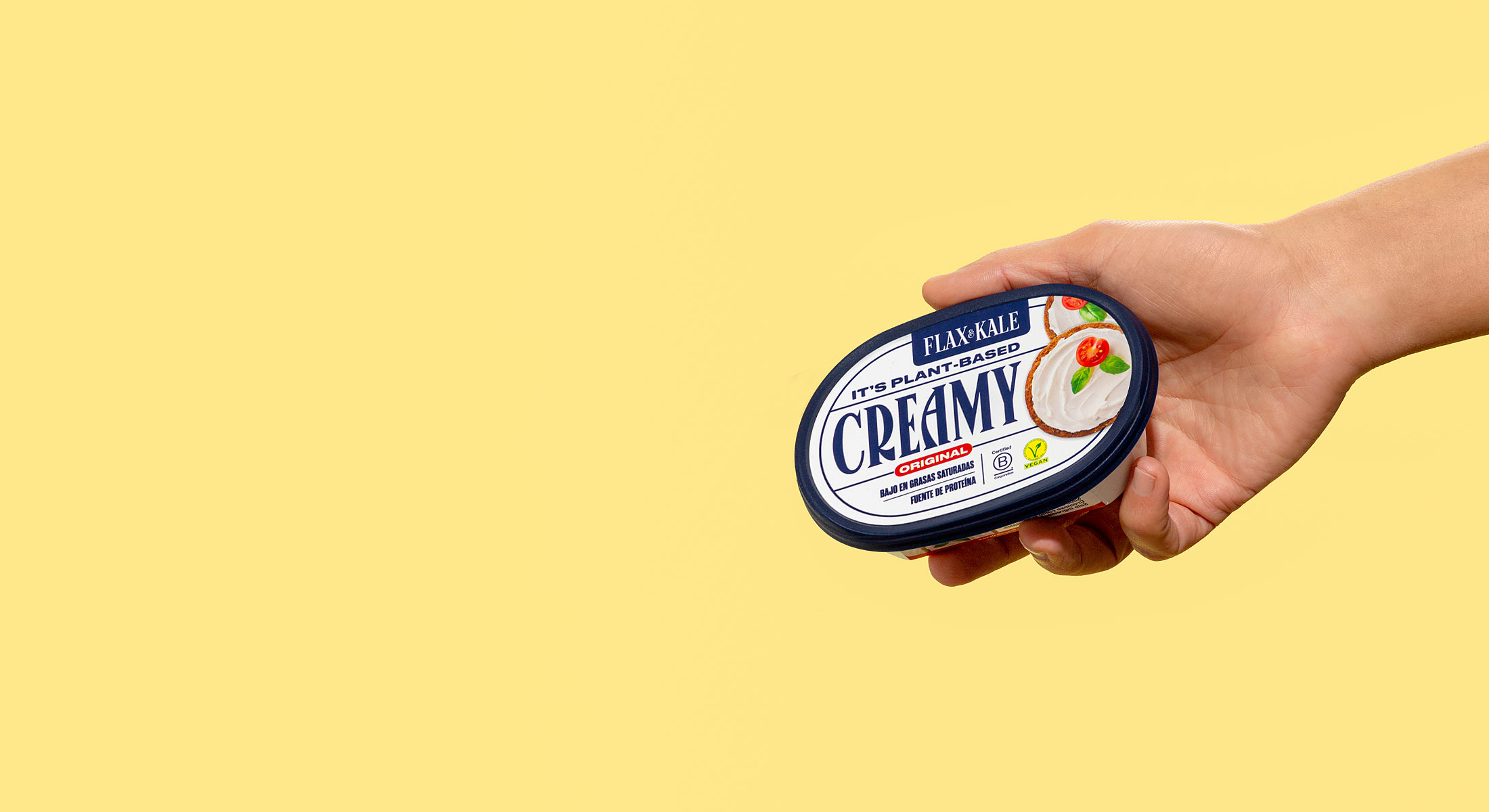 CREAMY ORIGINAL
After much research, our R&D team has developed a range of plant-based products that taste like cheese, melt like cheese, but contain only plant-based ingredients. Made with nuts and plant-based protein, our sliced cheeses are an excellent alternative to dairy cheese.
CREAMINESS & ZERO GUILT
Our creamy has come to prove that it is possible to enjoy all the creaminess of a traditional spread, but without any guilty. Apart from having an exceptional flavour and texture, it is a source of plant-based protein. And the best part, it has almost half the calories of its dairy version. Go ahead and add an extra creamy layer of joy to your toasts and recipes!
Keep refrigerated between 0°C and +4°C.