Energy Boost
desalinated water
cucumber
honey
orange blossom water

Cold-Pressed Juices
Energy Boost
Energy injection
Remineralizante
desalinated water
cucumber
honey
orange blossom water
desalinated water
cucumber
lemon
honey
orange blossom water
Bee pollen

Rating per 100 grams

| | |
| --- | --- |
| Energetic value | 133 kJ/31 kcal |
| Fats | <0,1 g |
| Of which saturates | <0,1 g |
| Carbohydrates | 7,7 g |
| Of which sugar | 6,8 g |
| Protein | 0 g |
| Fiber | <0,5 g |
| Salt | 0,02 g |

Refrigerated product

You must buy a minimum of 6 refrigerated products so that we can send them to you

Temporarily out of stock
400 ml
Free shipping from € 49
Energy injection
No added sugar
Remineralizante
Moisturizer
Restorative
Depurative
Cold Pressed Juices
Energy Boost
Fight fatigue! We have prepared the perfect combination of ingredients in this juice to enhance and recover physical and mental energy in the healthiest and most delicious way.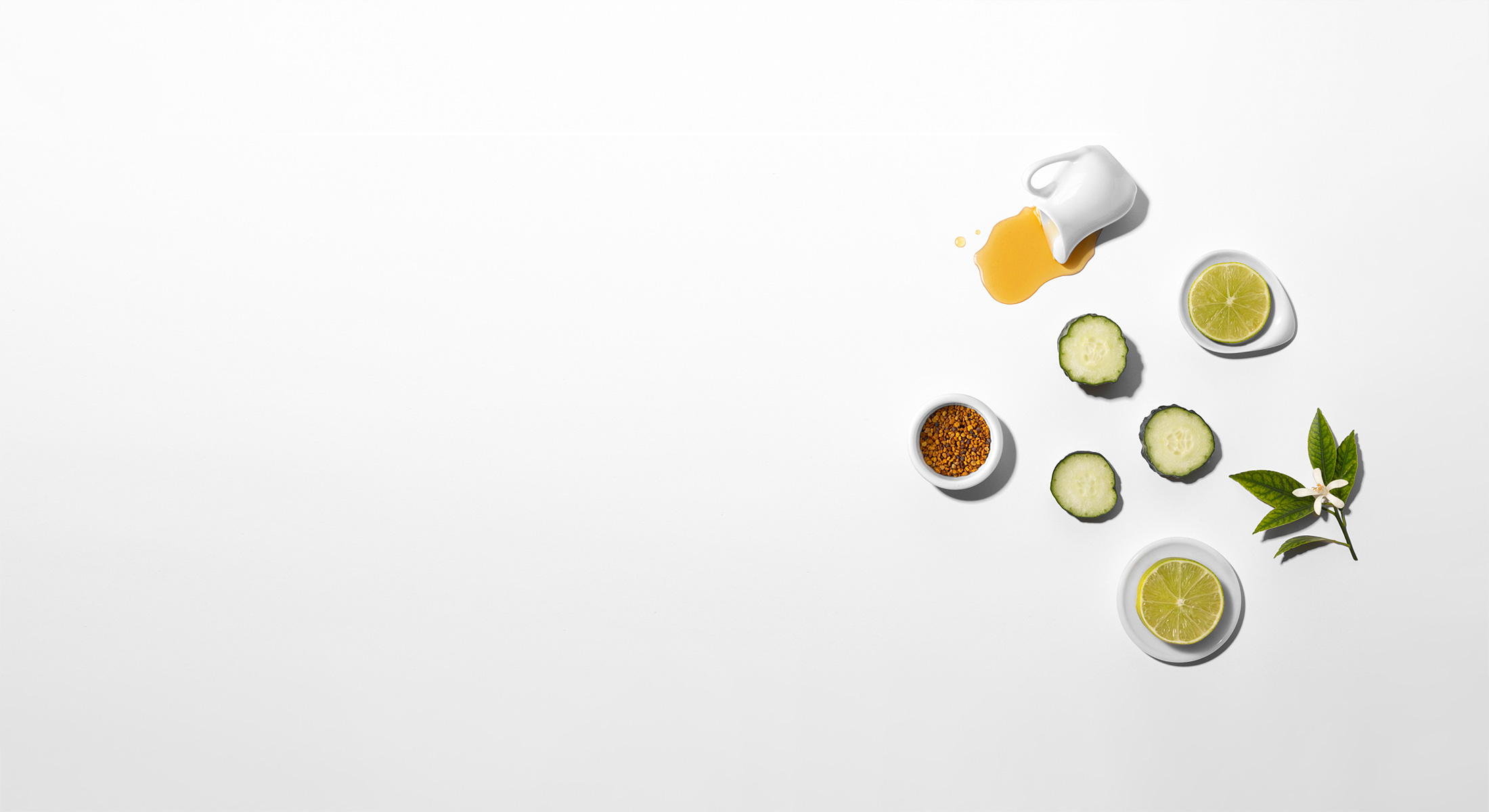 Taste and vitality
desalinated water
cucumber
honey
Citrus and sweet flavor. The ingredients of this extraordinary juice complement each other perfectly. Refreshing and vitaminized to strengthen the immune system also in timeschange of seasons or times of stress.

Its mixture of nutrients and antioxidants will give you the vitality you are looking for in the moments when you feel a little down.
It tastes so good. Feels even better
Original. Tasty. Healthy
Orange blossom water

It is obtained by infusing the petals of the bitter orange blossom. Helps in hydration and regeneration of the skin.

Cucumber

Thanks to its high water content and low caloric intake, it is an ideal food to lose weight and detoxify the body, as well as being a good tonic for our skin and organs.

Lemon

Especially rich in vitamin C, it stimulates the immune system, being especially useful to increase the defenses in a natural way.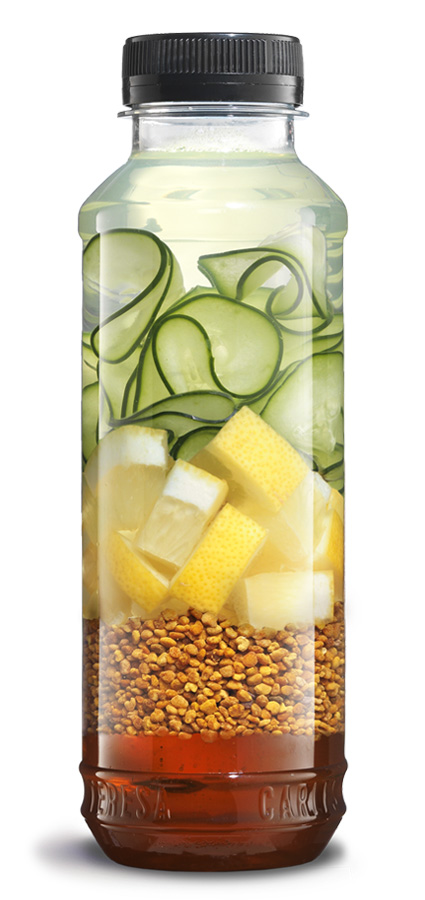 Bee pollen

Source of natural energy that favors the development of the nervous system, thanks to its high content of vitamins A and B. And it is a magical food to provide energy, strength and good humor, especially to people with excess fatigue.

Honey

Great source of energy and nutrients, strengthens the immune system, is antioxidant and antiviral, as well as facilitating digestion.
Our juice bottles are made of recycled R-PET plastic
The cold press is a vegetable juice extraction procedure that minimizes oxidation and preserves the nutrients in the liquid intact. In the first phase, the ingredients are crushed at low revolutions, thus preventing the temperature from rising andits nutrients are destroyed. The crushed ingredients are then pressed, extracting every last drop of liquid. Thus we obtain a pure juice, full of life and flavor, as if we were drinking directly from the fruit.
Ideally in the afternoon, from 3:00 p.m. to 6:00 p.m. It will hydrate you while helping to lighten your digestion and, therefore, make you feel more energetic.
nutritional information
Without
colorants

Not
pasteurized

100%
natural

Without
preservatives
| | |
| --- | --- |
| Energetic value | 133 kJ/31 kcal |
| Fats | <0,1 g |
| Of which saturates | <0,1 g |
| Carbohydrates | 7,7 g |
| Of which sugar | 6,8 g |
| Protein | 0 g |
| Fiber | <0,5 g |
| Salt | 0,02 g |