Menu
All the dishes are designed not only to maximize the organoleptic pleasure, but also considering their nutritional value. 80% of our offer is plant-based and the remaining 20% are recipes that contain oily fish.
Nowadays there are hardly any doubts about the correlation between a proper diet and a strong illness-free health. We feel passionate about feeding you better therefore you can be happier and live longer with an optimal health. Welcome to the fascinating world of Tasty + Healthy + Sustainable food!
Do you have a special event?
Book our spaces for your corporate or private events.

Send your request to soporte@flaxandkale.com to receive more information.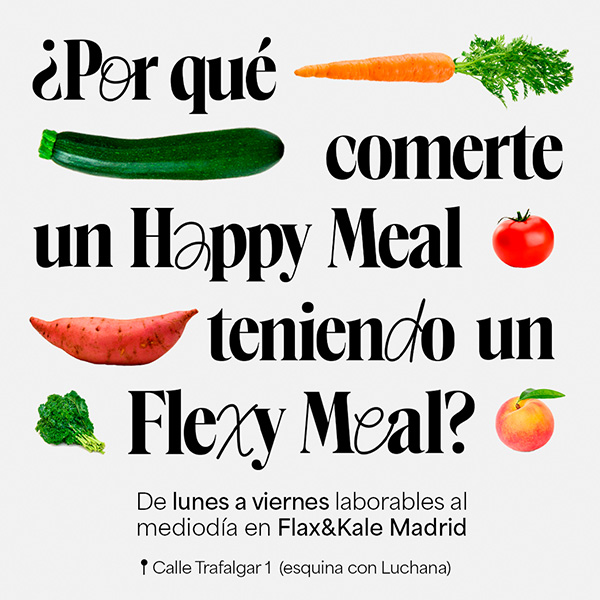 Flexy meal
From Monday to Friday,
eat tasty, healthy and sustainable! With a flexible and customizable menu for your goals.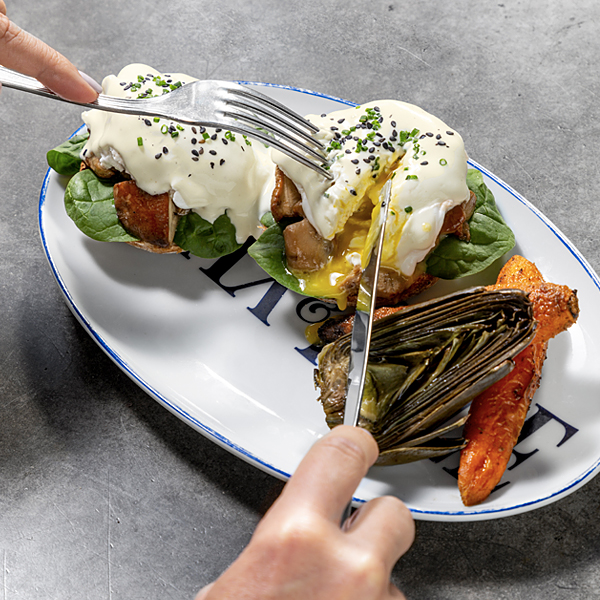 Weekend Brunch
The Classic Avo Toast, the Açai Bowl, the Royal Coconut Milk Parfait, the Savory Heart Waffles, Eggs Benedict… You will have a hard time choosing! The good news is that you have the weekend brunch menu every weekend and on holidays.
Previous
Next
Gift card
Flax & Kale Trafalgar, Madrid
Tasty. Healthy
Sustainable
PUBLIC TRANSPORTATION AND ACCESSIBILITY

The nearest public transportation stops to our restaurant are:
Metro stations: Bilbao (1, 4), San Bernardo (2), Alonso Martinez (5, 10)
Bus lines: 147, 37, 40, 149, 3, 21
We encourage walking or biking whenever possible.
For information about accessible transportation, please click here

Renewable energy

To contribute to the achievement of goal 7 of the SDGs, Flax & Kale sources 100% of energy that comes from renewable and inexhaustible sources. Our suppliers must certify a 100% green energy source. This energy comes from: eWind energy, photovoltaic solar energy, energy valuation (from waste), biogas, biomass and hydraulic energy.

Compostable containers

Our glass bottles can have infinite lives. Our juice bottles are made of recycled R-PET plastic. Our snacks and granola bags are 100% compostable. The cups and containers of our restaurants are compostable (obtaincorn starch and cellulose with PLA) and our bags, napkins and boxes are FSC® forest certified. We are committed to continue investigating the most respectful ways in all our packaging.
Subscribe to our newsletter and get 10% Off. in your order!
We will keep you up to date with news, releases, promotions, limited editions, events, recipes, articles and more.
)