Green Slim Fit
Apple
spinach
fennel
arugula
ginger

Cold-Pressed Juices
Green Slim Fit
Depurative
Digestive
Remineralizante
Apple
spinach
fennel
arugula
ginger
Apple
spinach
fennel
arugula
ginger
lemon
kiwi
parsley

Rating per 100 grams

| | |
| --- | --- |
| Energetic value | 121 kJ/ 29 kcal |
| Fats | <0,1 g |
| Of which saturates | <0,1 g |
| Carbohydrates | 6,5 g |
| Of which sugar | 6,4 g |
| Protein | 0,6 g |
| Fiber | <0,5 g |
| Salt | 0,04 g |

Refrigerated product

You must buy a minimum of 6 refrigerated products so that we can send them to you

400 ml
Free shipping from € 49
No added sugar
Depurative
Digestive
Moisturizer
Anti-inflammatory
Remineralizante
Our client's reviews
75 Reviews verified
07-03-2022 CARLOS 5.00 over a maximum of 5

Muy equilibrado.

11-10-2021 CLARA 5.00 over a maximum of 5

Me ha encantado

21-09-2021 ELENA 5.00 over a maximum of 5

Buen sabor

29-07-2021 Sandra 5.00 over a maximum of 5

Mi preferido
Cold Pressed Juices
Green
Slim fit
This cold-pressed juice from the green family is a nutrient bomb. Its diuretic effect, added to the cleansing properties of its ingredients, make it a natural and anti-inflammatory fat burner. Your perfect ally for afterfood excesses!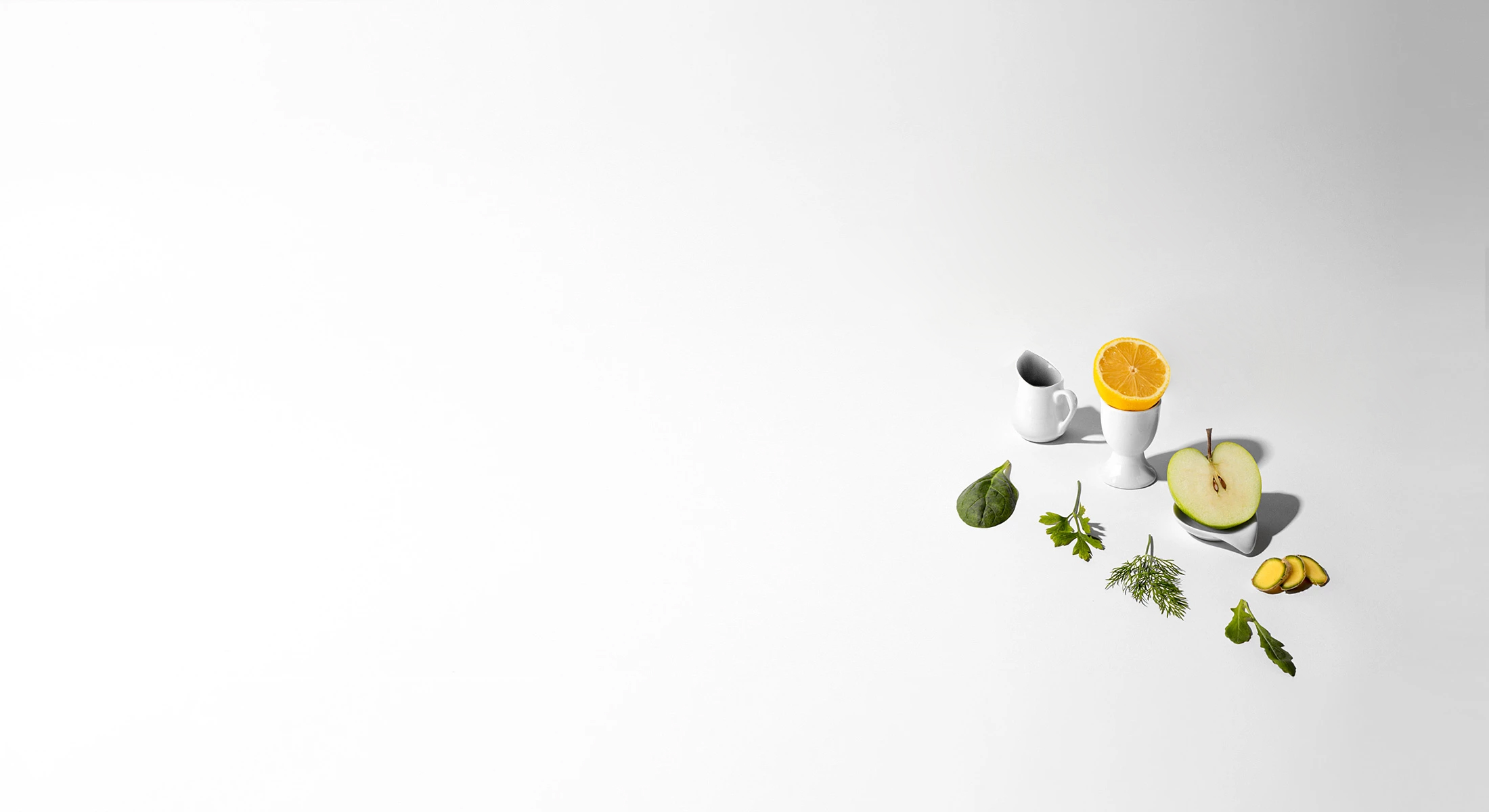 The greenest juice
Apple
spinach
celery
fennel
ginger
arugula
The ideal green combination to start your day. A mixture of essential vegetables, with a touch of ginger and the power offennel that not only intensifies its flavor but also its therapeutic virtues.
GREEN COUNCIL
You can drink the green juices at any time of the day. They are lighter and help you in a detoxification process. Their absorption is better if you take them on an empty stomach or in the middle of the afternoon on an empty stomach.
It tastes so good. Feels even better
Original. Tasty. Healthy
Arugula

It contains acids that stimulate the secretion of gastric juices and aid in digestion, and, being rich in vitamin C and iron, it also favors the absorption of this mineral.

Spinach

Its richness in minerals, vitamins and phytonutrients endow it with many benefits. Chlorophyll stands out, which provides us with energy and vigor, as well as having purifying power.

Fennel

Considered a medicinal plant since ancient times, it promotes digestion and eliminates gases. It also improves blood pressure and lowers cholesterol levels.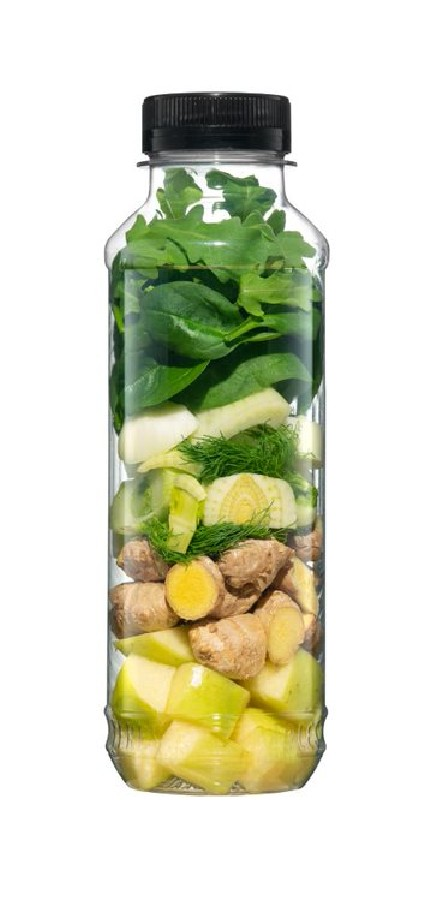 Ginger

It is a root that has antibacterial, antiviral properties and stimulates the immune system.

Apple

It contains antioxidant substances such as quercetin with diuretic and anti-inflammatory properties.
Our juice bottles are made of recycled R-PET plastic
Although it sounds like a heavy metal group to you, free radicals are reactive molecules that are associated with the damage and aging of cells. And although it may not seem like it, in themselves they are necessary for our body but there must be a balance betweenre free radicals and antioxidants. Antioxidants are vitamins and minerals responsible for protecting our cells and mitigating the effects of free radicals by balancing this balance.
The cold press is a vegetable juice extraction procedure that minimizes oxidation and preserves the nutrients in the liquid intact. In the first phase, the ingredients are crushed at low revolutions, thus preventing the temperature from rising andits nutrients are destroyed. The crushed ingredients are then pressed, extracting every last drop of liquid. Thus we obtain a pure juice, full of life and flavor, as if we were drinking directly from the fruit.
nutritional information
Raw

Fresh

Without
colorants

Plant
based

Not
pasteurized

100%
natural

No
added
sugars

Without
preservatives
| | |
| --- | --- |
| Energetic value | 121 kJ/ 29 kcal |
| Fats | <0,1 g |
| Of which saturates | <0,1 g |
| Carbohydrates | 6,5 g |
| Of which sugar | 6,4 g |
| Protein | 0,6 g |
| Fiber | <0,5 g |
| Salt | 0,04 g |
Subscribe to our newsletter and get 10% Off. in your order!
We will keep you up to date with news, releases, promotions, limited editions, events, recipes, articles and more.