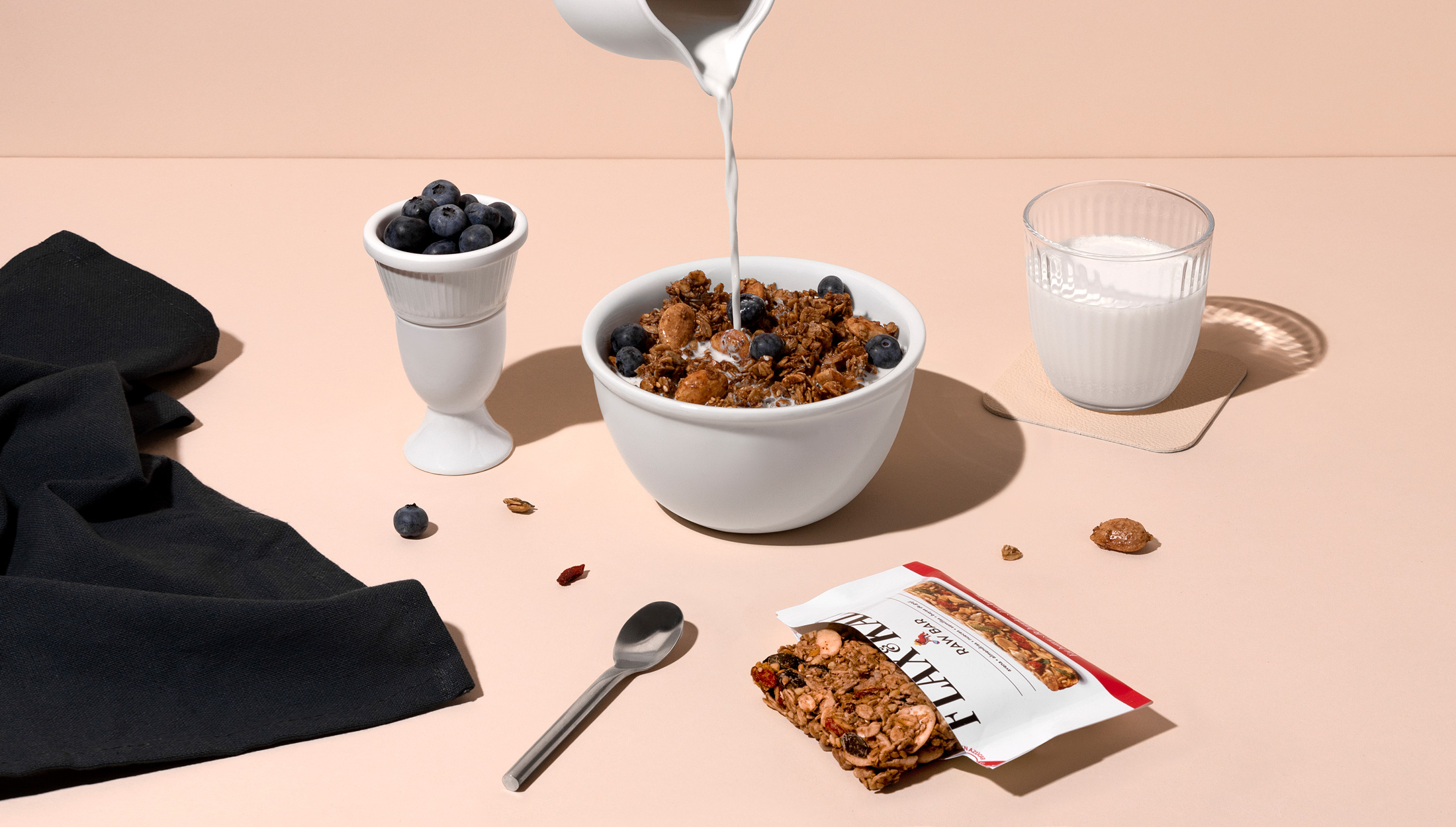 We ♥ healthy
Granolas & Bars
People always told us the same thing: perfect granola is not possible. One that was low in sugar, gluten free, high in fiber, and of course delicious . Once again, we consider the reWe spent months developing a range of granola that would match the taste of traditional American granola, but with the nutritional table of healthy Swiss muesli.

After hundreds of tests it seemed like an unattainable challenge, but whate solve using, among others, maple sap syrup as a natural sweetener. Are you ready to swap the muesli for Flax & Kale's healthy granola?
Low in sugar.
Full of flavor.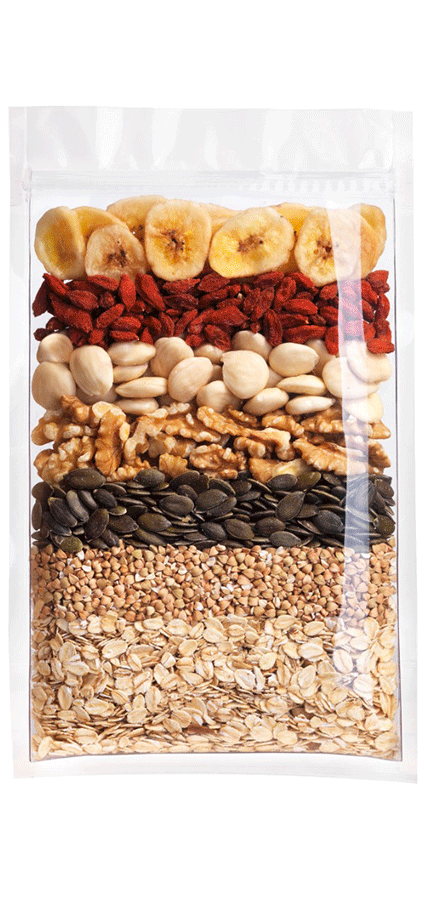 We make our granola with gluten-free whole grains, seeds and nuts.
We managed to reach an irresistible crunchy texture.
They contain up to 150% more fiber than industrial cereals.
They are rich in vitaminsnas and minerals.
They provide long-lasting energy and healthy fats.
They keep us satiated for longer.
They are a complete food, nutritious and of course, tasty and suitable for the whole family.
The best part? They have less than 5% sugar.
"We set out to create granolas as tasty as cereals by replacing those ingredients that are harmful to the body with other ingredients from vegetable origin with high nutritional values and low sugar. The result is exceptional."
Industrial cereals

Granolas Flax & Kale

High sugar content. They can contain up to 25% refined sugars.
Low in sugars, less than 5%.
They contain high-quality, slow-absorbing carbohydrates.
Its fiber content causes greater satiety, making us satisfied for longer.
They favor transitintestinal. Granola is rich in dietary fiber, excellent for a healthy day-to-day.
Thanks to their richness in complex carbohydrates, they help control blood sugar levels.
They contain vitamins and minerals natuactually present.
They contain healthy, mono and polyunsaturated fats, which are beneficial for brain function and cardiovascular health.
Its manufacturing process causes carbohydrates to be absorbed faster and blood glucose peaks occur.
Low fiber content, pocor satiating.
They contain carbohydrates from added sugars. These provide instant energy, they are responsible for causing hunger very soon.
Being refined, they contain added vitamins and minerals.
Containsn preservatives and artificial colors. Some cereals are high in salt and can have up to 2g of salt per 100g.
They are healthy. They are tasty.
They are sustainable.
Respectful packagings

100% biodegradable and compostable. Our containers are obtained from cellulose, pla and other biodegradable polymers.

Organic raw material

Our raw materials are organic and local. Our products are gluten and lactose free, and suitable for different nutritional needs.
SUBSCRIBE TO OUR NEWSLETTER AND GET 10% OFF. IN YOUR ORDER!
We will keep you up to date with news, releases, limited editions, events, recipes, articles, promotions and more.