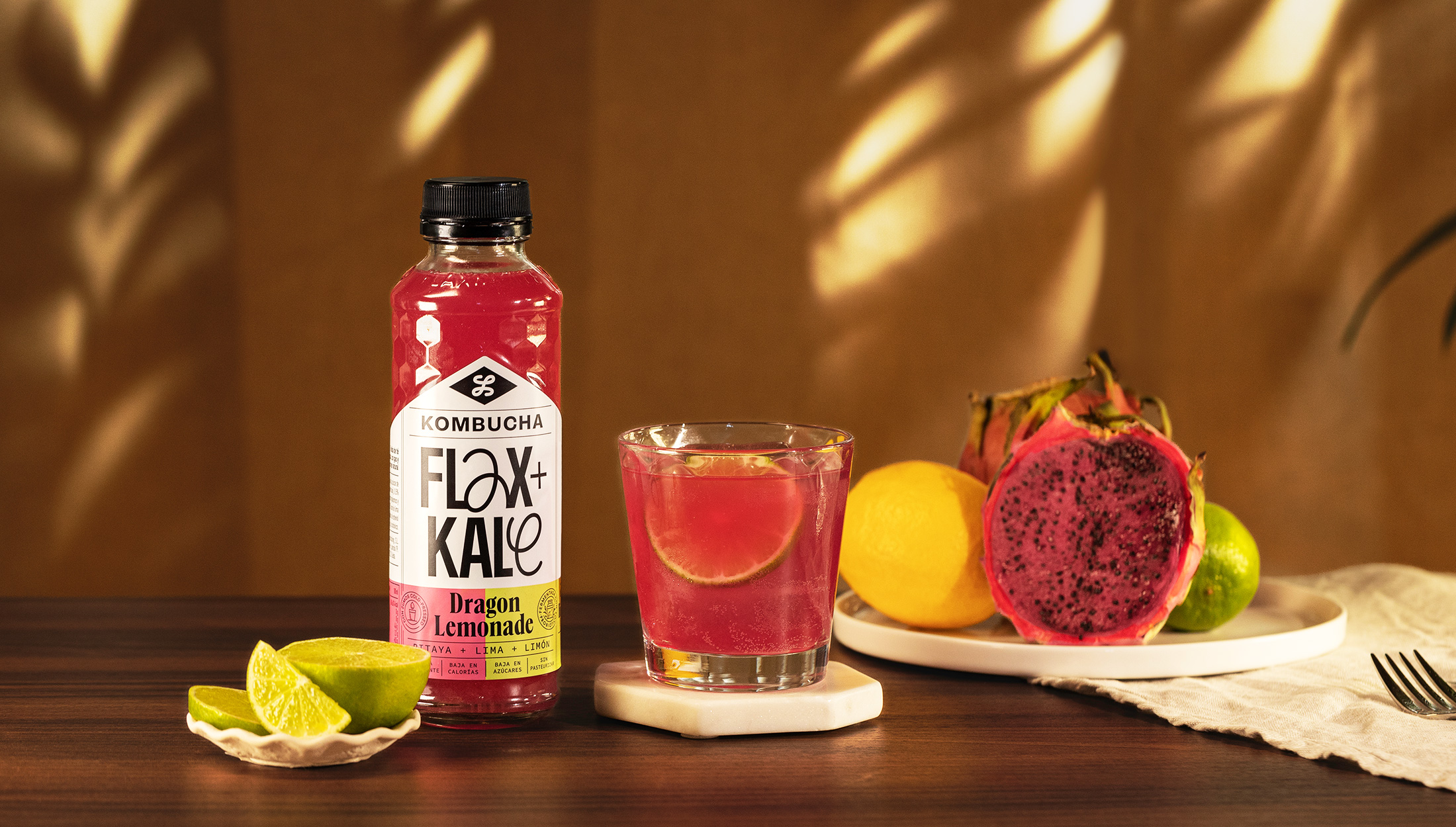 You think you can't freshen up in a healthy way but...
Kombucha!
Your alternative to soft drinks.
With probiotics, low in sugares and calories.
If you've already been impacted by any Spoilers...
Get ready for a plot twist
It is not a trend, kombucha is a millenary fermented tea-based drink whose exact origin is not exactly known. What we do know is that it is one of the best drinks that exists in the world thanks to the vitamins, the millions of probiotics and the energy injection it provides to our body.

It was already healthy, refreshing, naturally carbonated and loved by many, so when we set ourselves the challenge of creating our own kombuchWe think: is there something we can improve?
Our kombucha has many benefits and...
PLOT TWIST
An incredible taste.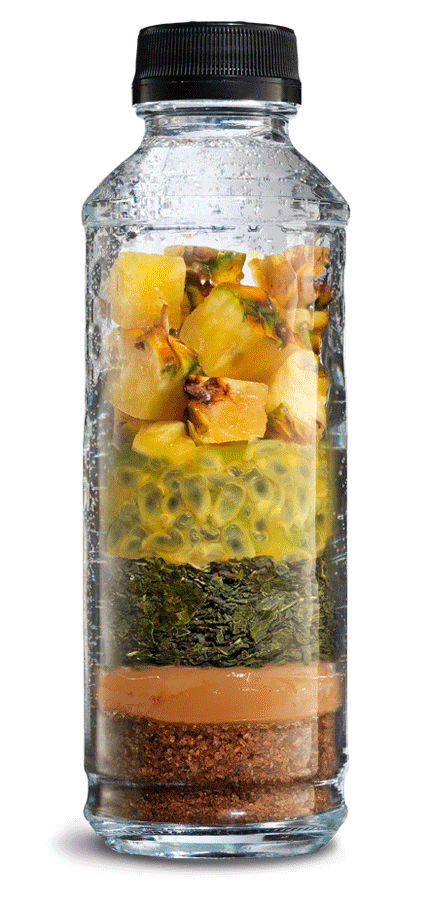 We chose the best teas.
We controled the first fermentation until we achieved a minimum amount of sugars.
To eliminate the acid taste that most kombuchas have, we apply all our know-how and useWe liquefy our cold-pressed juices in a second fermentation.
The result: a sweet, delicious and PLOT TWIST...
perfect kombucha.
Find your kombuchas in your supermarket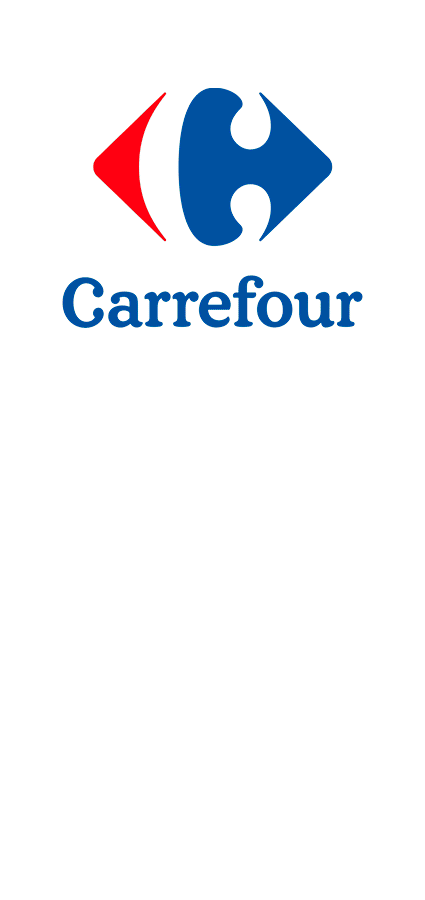 Sugary Soft Drinks

42 KCAL

Kombucha Flax & Kale

17 KCAL

High in sugar, artificial sweeteners and additives.
Low sugar content due to fermentation.
Stimulating thanks to the vitamins of group B.
Stimulating thanks to caffeine.
Rich in probiotics, helping to stimulate our immune system.
Helps to restore the balance of floraintestinal.
It lacks nutrients.
Associated with weight gain.
It tastes so good.
Feels even better.
It's healthy. It is tasty.
It is sustainable.
Bottles of infinite life

Our glass bottles can have infinite lives thanks to our sanitization system so that they are reused over and over again.

Only natural ingredients

In no case do we use concentrates, aromas or other artificial products. We do not pasteurize or add other probiotics.
Subscribe to our newsletter and get 10% Dto. in your order!
We will keep you up to date with news, releases, promotions, limited editions, events, recipes, articles and more.