Molokai
mango
coconut water
Apple
plantain
kale
mint

Cold-Pressed Juices
Molokai
Energetic
Remineralizante
Restorative
mango
coconut water
Apple
plantain
kale
mint
desalinated water
mango
coconut water
Apple
plantain
Almond cream
spinach
kale
basil
mint

Rating per 100 grams

| | |
| --- | --- |
| Energetic value | 126 kJ/ 30 kcal |
| Fats | 0,2 g |
| Of which saturates | < 0,1 g |
| Carbohydrates | 5,9 g |
| Of which sugar | 5,5 g |
| Protein | 1,2 g |
| Fiber | < 0,5 g |
| Salt | 0,02 g |

Refrigerated product

You must buy a minimum of 6 refrigerated products so that we can send them to you

400 ml
Free shipping from € 49
No added sugar
energy
Remineralizante
Moisturizer
Rejuvenating
Restorative
Our client's reviews
48 Reviews verified
31-10-2022 Eva 5.00 over a maximum of 5

Espectacular

26-09-2022 Priti 5.00 over a maximum of 5

my fav smoothie! so delicious

11-10-2021 CLARA 5.00 over a maximum of 5

muy bueno

21-09-2021 ELENA 5.00 over a maximum of 5

Smoothie riquísimo, repetiré
Smoothies
Molokai
This careful mixture of fruits, vegetables, nuts and aromatic plants will take you on an adventure to discover the small and beautiful Hawaiian island of Molokai. A volcano of antioxidants, vitamins, minerals in every sip!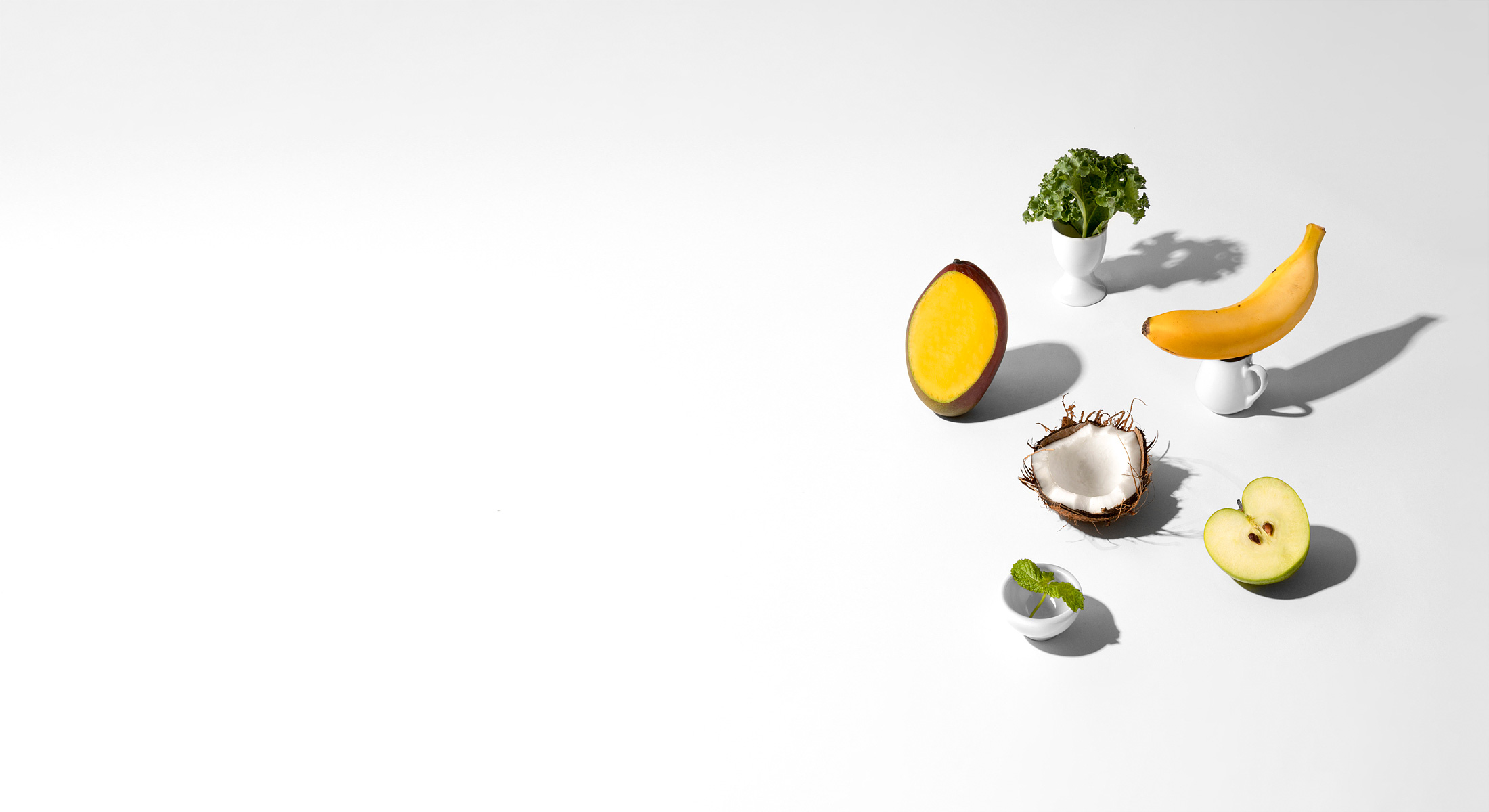 A hula of flavors
mango
coconut water
kale
Apple
Enjoy the mix of tropical ingredients with kale, apple and the fresh touch of mint. Make it your perfect mid-day or afternoon break.
AN INJECTION OF ENERGY
Its antioxidants, vitamins, minerals and healthy fats make this smoothie an ideal option for athletes, since it provides the dose of natural energy you need to increase your performance.
It tastes so good. Feels even better
Original. Tasty. Healthy
Coconut water

Refreshing and hydrating, it helps replenish mineral salts and offers many benefits for our body.

Mint

Its main component, menthol, acts as a decongestant, lowers body temperature, reduces intestinal inflammation and stimulates appetite.

Kale

Considered one of the healthiest foods, it helps in the care of bones due to its calcium intake, strengthens the immune system and is a source of iron.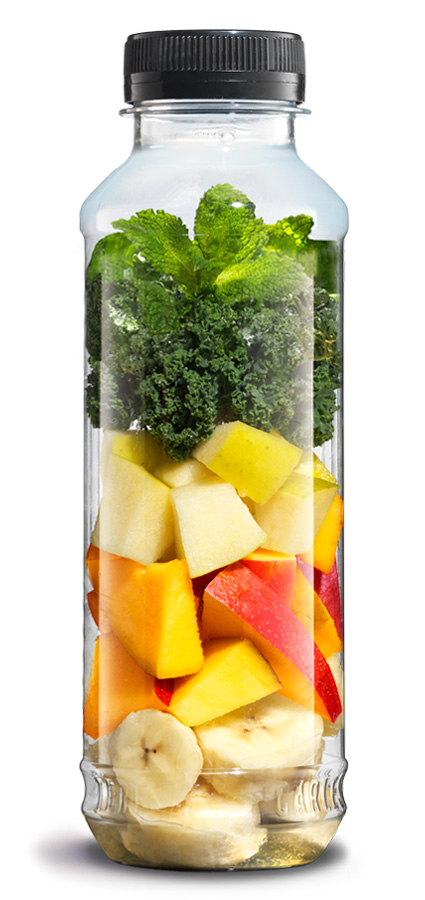 Apple

It contains antioxidant substances such as quercetin with diuretic and anti-inflammatory properties.

Mango

Its beta-carotene content protects the skin, eyes and hair, as well as helping us to keep bones and muscles in shape thanks to its contribution of magnesium and potassium.

Plantain

Its content of carbohydrates and potassium make it ideal for athletes. In addition, it reduces high blood pressure and prevents fluid retention.
Our juice bottles are made of recycled R-PET plastic
The cold press is a vegetable juice extraction procedure that minimizes oxidation and preserves the nutrients in the liquid intact. In the first phase, the ingredients are crushed at low revolutions, thus preventing the temperature from rising andits nutrients are destroyed. The crushed ingredients are then pressed, extracting every last drop of liquid. Thus we obtain a pure juice, full of life and flavor, as if we were drinking directly from the fruit.
During the first hours of the day we recommend consuming juices richer in fruit and vegetable drinks. This way you will get the necessary push to start the daily routine.
nutritional information
Raw

Fresh

Without
colorants

Plant
Based

Not
pasteurized

100%
natural

No
added
sugars

Without
preservatives
| | |
| --- | --- |
| Energetic value | 126 kJ/ 30 kcal |
| Fats | 0,2 g |
| Of which saturates | < 0,1 g |
| Carbohydrates | 5,9 g |
| Of which sugar | 5,5 g |
| Protein | 1,2 g |
| Fiber | < 0,5 g |
| Salt | 0,02 g |