Plant-Based Pappardelle Bolognese
integral pappardelle
Homemade vegan bolognese
vegan parmesan

Ready meals
Plant-Based Pappardelle Bolognese
integral pappardelle
Homemade vegan bolognese
vegan parmesan
60% wholemeal pappardelle (wheat semolina, water and wheat bran), 38% vegan Bolognese (tomato, onion, carrot, green pepper, wine [contains sulfites], olive oil, sunflower oil, garlic, mushrooms, protein from textured pea, soya textured, whole sugar, salt, lemon juice, young coconut meat, basil, parsley, psyllium, stabilizer [methylcellulose], potato starch, potato protein, natural flavors, thyme, ratafia [contains nuts], garlic powder , onion inpowder, powdered vegetable broth [cornstarch, miso (soy, rice, water, salt, koji), dried vegetables (onion, celery, carrot, parsley), olive oil, spices], thyme, black pepper, beet powder, bay leaf, sweet paprika), 2%vegan parmesan (almonds, pine nuts, nutritional yeast, ginger, salt, oregano). Contains gluten, nuts, soy, sulfites, and celery. May contain traces of other nuts, sesame, peanuts and mustard.

per 100g

| | |
| --- | --- |
| Energetic value | 619kJ/148kcal |
| Fats | 4,1g |
| Of which saturates | 0,5g |
| Carbohydrates | 22,2g |
| Of which sugar | 1,9g |
| Protein | 5,5g |
| Fiber | 2,3g |
| Salt | 0,50g |

Selected recipes from Flax & Kale and Teresa Carles restaurants.
275 g
Conditions: You must choose at least 4 prepared dishes to finalize your purchase (does not apply in packs)
Our client's reviews
65 Reviews verified
29-03-2021 Vanessa 5.00 over a maximum of 5

buenissimo me sorprendió

11-02-2021 Sonia 5.00 over a maximum of 5

Muy buena textura

12-07-2021 Patricia 2.00 over a maximum of 5

El acompañamiento de la pasta es denso y no se puede mezclar bien de manera que la pasta queda sosa

01-03-2021 Nicolas 2.00 over a maximum of 5

Not really good
EAT THAT IS GOOD FOR YOU!
The name pappardelle derives from the old Tuscan dialect that defined a great feast "pappare" which translates as "swallow". This traditional pasta combined with our homemade bolognese and vegan parmesan are a delicious and healthy option forfor lunch or dinner.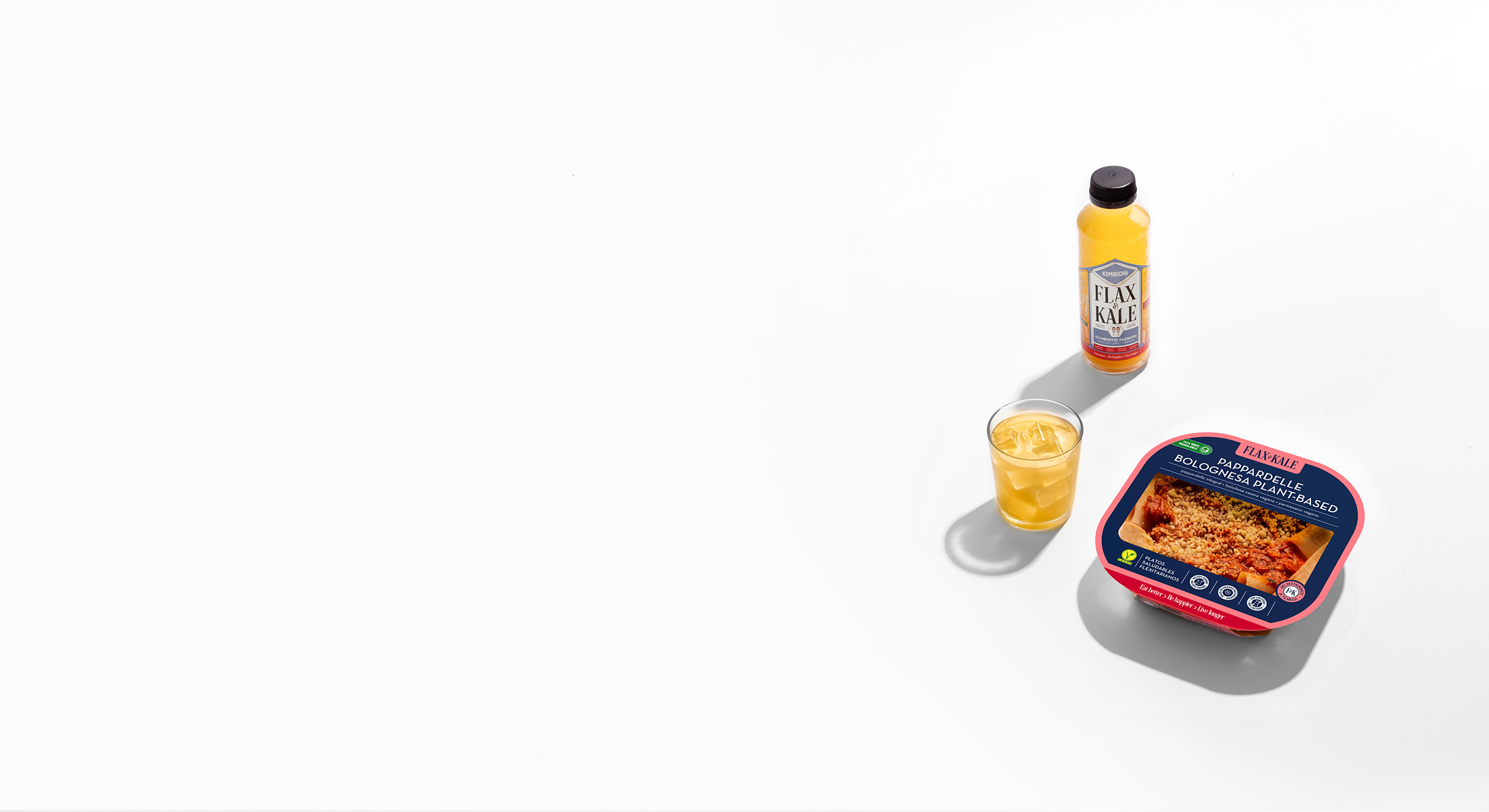 PAPPARDELLE BOLOGNESE PLANT-BASED
After years of research, our R&D team has managed to obtain a vegan Bolognese capable of dislodging even the most carnivores. Made mainly from soy and pea protein, and with a plant-based umami flavor,
it isThis sauce provides a texture, a color and a flavor that will surprise all your senses.
Heat in the microwave or at the pan as directed. Once opened, consume within 24 hours.
Subscribe to our newsletter and get 10% Off. in your order!
We will keep you up to date with news, releases, promotions, limited editions, events, recipes, articles and more.