Virus Killer
lemon
honey
ginger
herbs infusion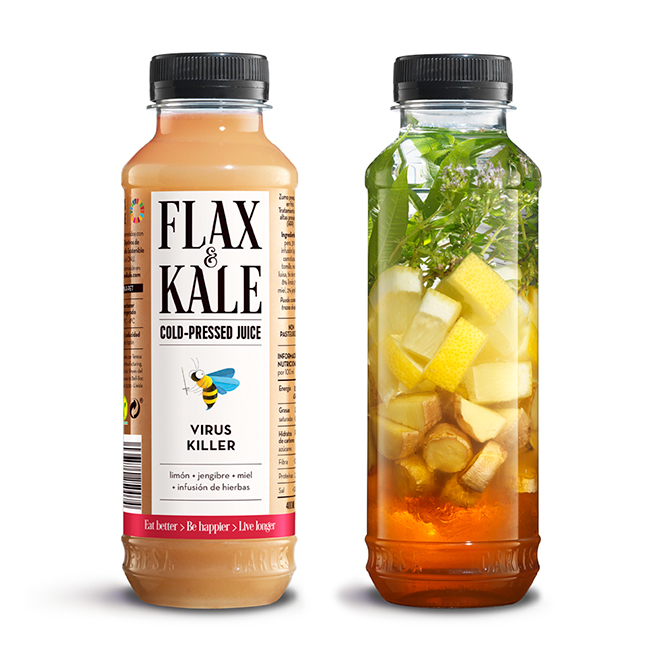 Cold-Pressed Juices
Virus Killer
Antiviral
Energy injection
lemon
honey
ginger
herbs infusion
pear
desalinated water
thyme
Maria Luisa
has rock
lemon
honey
ginger

Rating per 100 grams

| | |
| --- | --- |
| Energetic value | 182 kJ/ 43 kcal |
| Fats | 0,1 g |
| Of which saturates | <0,1 g |
| Carbohydrates | 11,4 g |
| Of which sugar | 8 g |
| Protein | 0,2 g |
| Fiber | <0,5 g |
| Salt | <0,01 g |

Refrigerated product

You must buy a minimum of 6 refrigerated products so that we can send them to you

400 ml
Free shipping from € 49
No added sugar
antiviral
Energy injection
Moisturizer
Restorative
Strengthens the immune system
Our client's reviews
49 Reviews verified
31-10-2022 Eva 5.00 over a maximum of 5

Me encanto la mezcla de sabores y el toque de jengibre

04-04-2022 ELIZABETH 5.00 over a maximum of 5

Me ha sorprendido su buen sabor :)

15-09-2021 Irene 5.00 over a maximum of 5

Me encanta

18-01-2021 Urko 3.00 over a maximum of 5

Para ser completo le faltaría Propóleo, si lo llevará seria único
Cold Pressed Juice
Virus Killer
We have compiled the secrets, customs and knowledge of popular wisdom to create our formula. Not only is it tasty, it is also the ideal mixture to strengthen your defenses and reduce the intensity and duration of colds. Everything for cundisturbed and un antibiótico natural!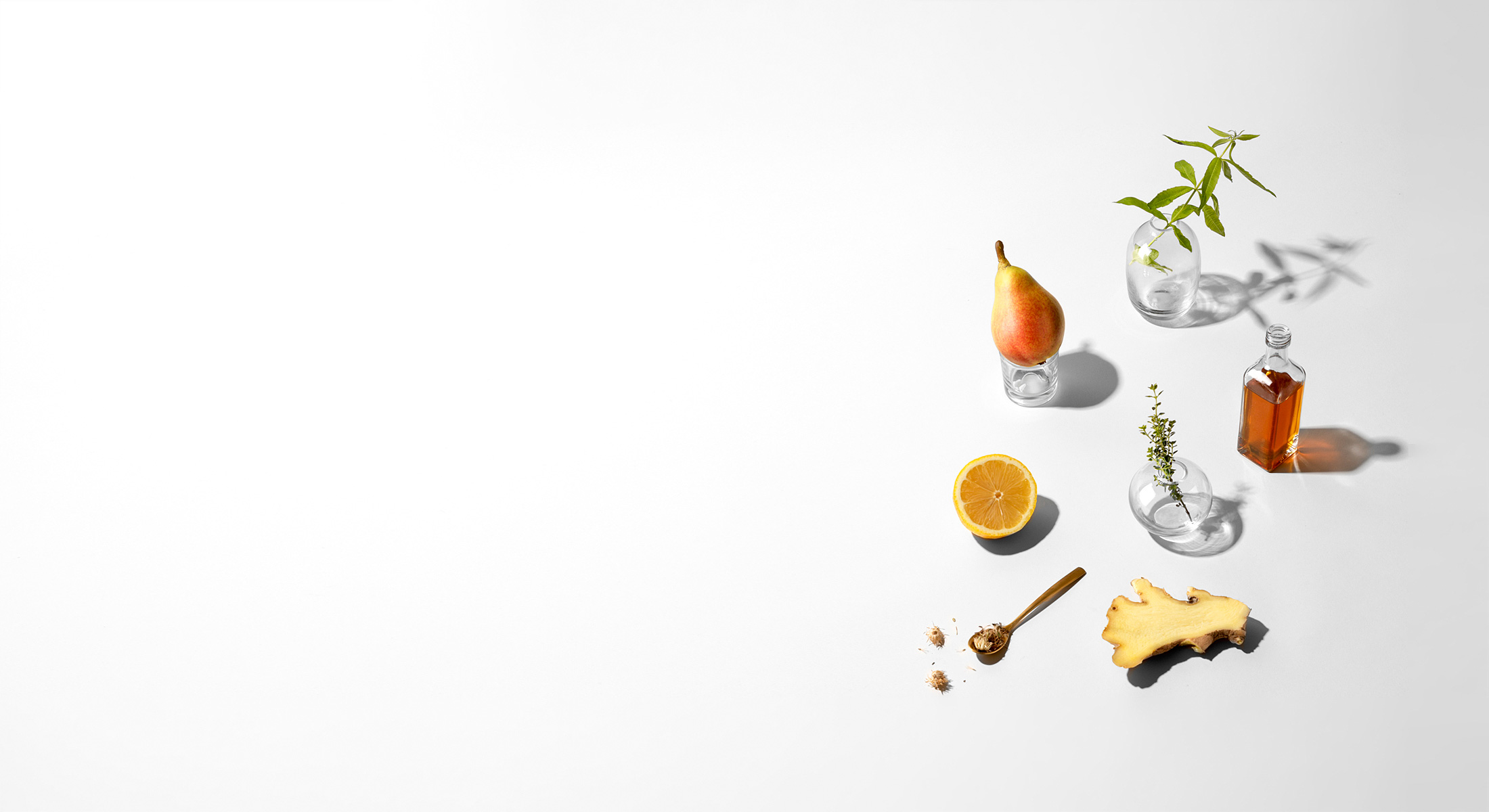 A delicious remedy
lemon
ginger
honey
herbs infusion
It is always important to take care of yourself and this formula comes to help you. It is a complete and balanced mixture of medicinal herbs with a touch of honey.ly ginger. Thanks to the powerful antiviral and antibacterial properties of these ingredients, this juice will help strengthen your immune system, reducing the risk of disease.
It tastes so good
feel even better
Originals. Tasty Healthy
Thyme

Thanks to its volatile oils, such as thymol, it is a natural disinfectant, kills germs and prevents infections. It also has digestive and carminative properties.

Lemon

Especially rich in vitamin C, it stimulates the immune system, being especially useful to increase the defenses in a natural way.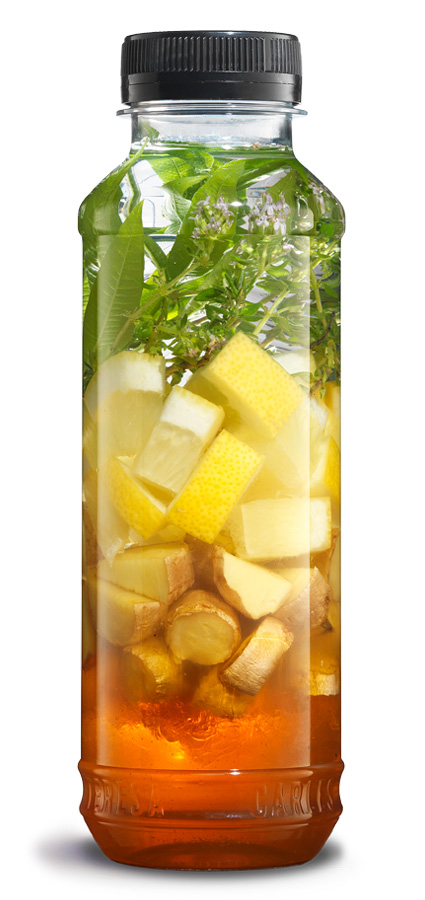 Ginger

It is a root that has antibacterial, antiviral properties and stimulates the immune system.

Honey

Great source of energy and nutrients, strengthens the immune system, is antioxidant and antiviral, as well as facilitating digestion.
Our juice bottles are made of recycled R-PET plastic
Although it sounds like a heavy metal group to you, free radicals are reactive molecules that are associated with the damage and aging of cells. And although it may not seem like it, in themselves they are necessary for our body but there must be a balance betweenre free radicals and antioxidants. Antioxidants are vitamins and minerals responsible for protecting our cells and mitigating the effects of free radicals by balancing this balance.
The cold press is a vegetable juice extraction procedure that minimizes oxidation and preserves the nutrients in the liquid intact. In the first phase, the ingredients are crushed at low revolutions, thus preventing the temperature from rising andits nutrients are destroyed. The crushed ingredients are then pressed, extracting every last drop of liquid. Thus we obtain a pure juice, full of life and flavor, as if we were drinking directly from the fruit.
nutritional information
Without
colorants

Not
pasteurized

100%
natural

Without
preservatives
| | |
| --- | --- |
| Energetic value | 182 kJ/ 43 kcal |
| Fats | 0,1 g |
| Of which saturates | <0,1 g |
| Carbohydrates | 11,4 g |
| Of which sugar | 8 g |
| Protein | 0,2 g |
| Fiber | <0,5 g |
| Salt | <0,01 g |
Subscribe to our newsletter and get 10% Off. in your order!
We will keep you up to date with news, releases, promotions, limited editions, events, recipes, articles and more.