LEGUMES SAUTE + TAHÍN SAUCE
chickpeas
adzukis
bean
mushrooms
Cherry tomato
tahini sauce

Ready meals
LEGUMES SAUTE + TAHÍN SAUCE
chickpeas
adzukis
bean
mushrooms
Cherry tomato
tahini sauce
23% mushrooms, 18% adzukis, 13% beans, 13% chickpeas, 10% cherry tomato, mushroom mix in variable proportions (gyrgolas, shimeji, shiitake, nameko, boletus edulis), peas, 3% tahin sauce (toasted sesame, salt), olive oil, spinach,soy sauce (water, soy beans, salt, alcohol vinegar), salt, black pepper, thyme.
Contains sesame and soy. May contain traces of celery, peanuts, nuts, mustard and sulphites.

per 100g

| | |
| --- | --- |
| Energetic value | 571kJ/137kcal |
| Fats | 7g |
| Of which saturates | 1,1g |
| Carbohydrates | 11,4g |
| Of which sugar | 1,9g |
| Protein | 6,4g |
| Fiber | 4,8g |
| Salt | 0,76g |

275 g
Selected recipes from Flax & Kale and Teresa Carles restaurants.
Conditions: You must choose at least 4 prepared dishes to finalize your purchase (does not apply in packs)
100% Vegan
Protein source
Gluten free
Fiber source
Our client's reviews
61 Reviews verified
01-12-2021 Beatriz 5.00 over a maximum of 5

Muy original

29-07-2021 arancha 5.00 over a maximum of 5

Comeria cada dia !!! Buenisimo!!!

20-04-2022 Bernadet 4.00 over a maximum of 5

Great taste! I would like it with less oil

15-06-2021 Lucie 4.00 over a maximum of 5

Plato muy original y rico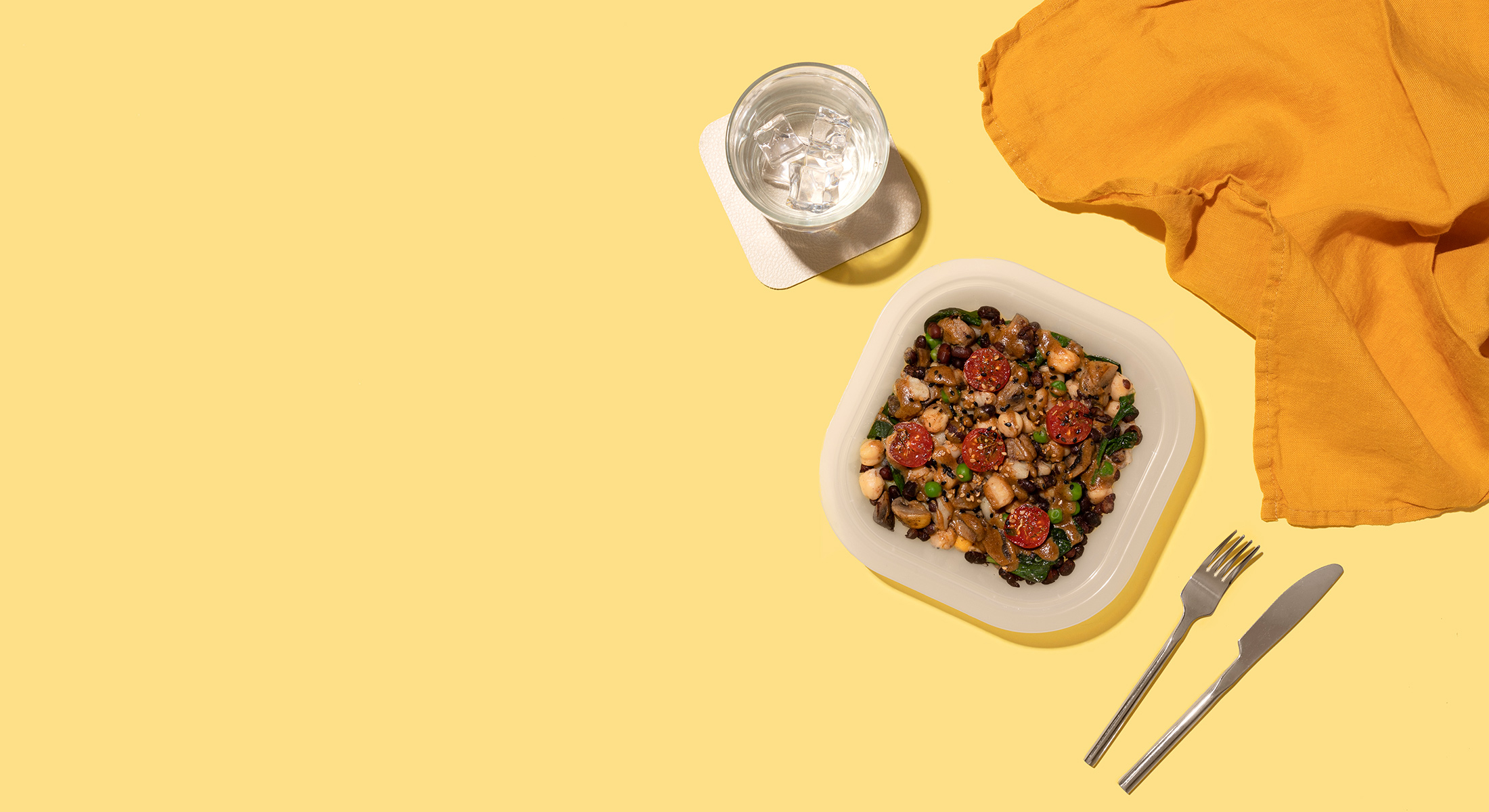 TAHÍN: SIMPLE AND CREAMY
Tahini is a paste that has only one ingredient: sesame seeds. It is a food of ancient origin, with a multitude of healthy benefits and a very creamy texture. Enjoy one of the most special flavors of the Middle East.
Subscribe to our newsletter and get 10% Off. in your order!
We will keep you up to date with news, releases, promotions, limited editions, events, recipes, articles and more.